Just as the saying goes, all roads lead to Rome. Being multifunctional and versatile, LUXOTIC MF BOX undoubtedly satisfies you in various ways to vape as squonk mod and box mod. The device comes with optional ergonomically designed circuit boards for your preference, which are direct output board with faddish indicator lights and variable voltage board with a 0.91inch OLED screen. Another highlight is that the 18650 and 21700 cell can be used interchangeably. Overall, LUXOTIC MF BOX will be a good choice for sophisticated vapers in terms of appearance and performance.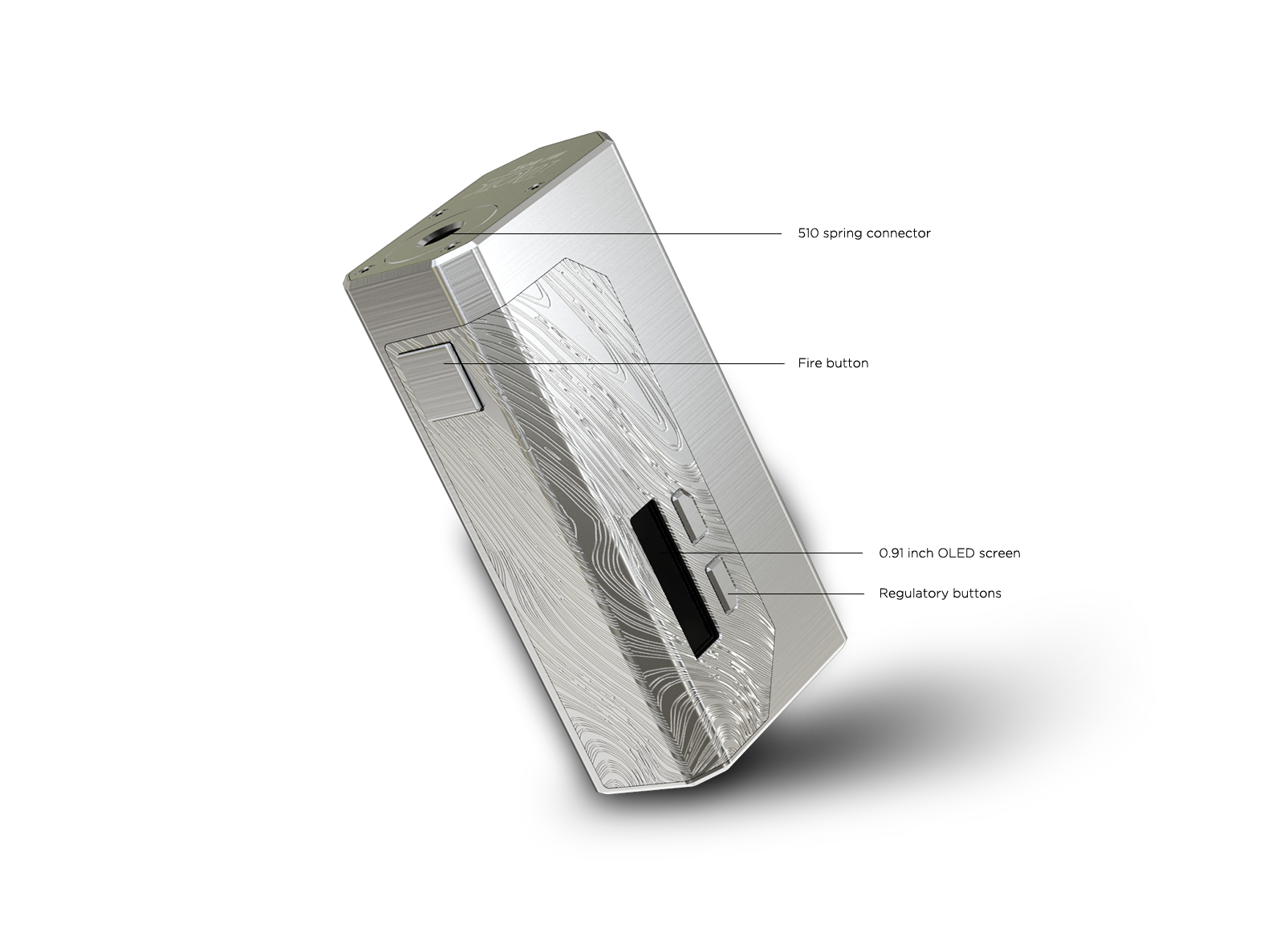 Parameter
 

LUXOTIC MF BOX

 
 
 
 
Size: 87*47.5*27.6mm
Weight: 181.6g
Max Output Wattage: 100W
 
 

Size: 47.5*27.6*87.0mm
Weight: 181.6g
Thread type: 510 spring loaded connector
Squonk e-liquid capacity: 7ml
Cell type: high-rate 21700/18650 cell
Max output wattage: 100W
Optional Avatar Circuit Boards to Cater to Your Taste
Powered by Avatar technology, the LUXOTIC MF BOX is equipped with optional direct output board and variable voltage board. Moreover, they can be used interchangeably, which absolutely provide you more choices.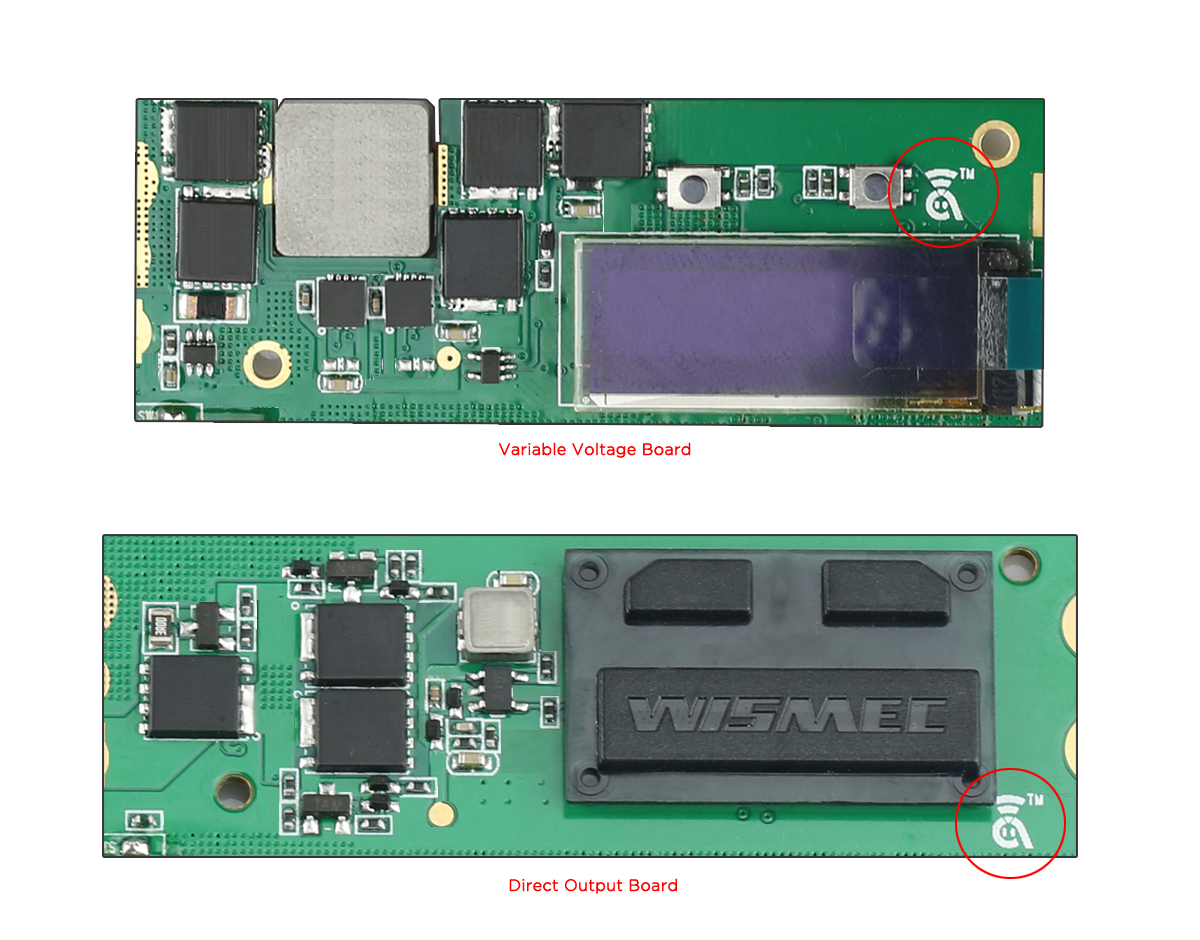 Convenient Circuit Board Replacement
If the direct output board cannot satisfy your daily vaping demand, how about turning it into a mod with OLED screen? Whatever circuit board you choose, it can serve as a pleasing squonk box as well as a conventional common box.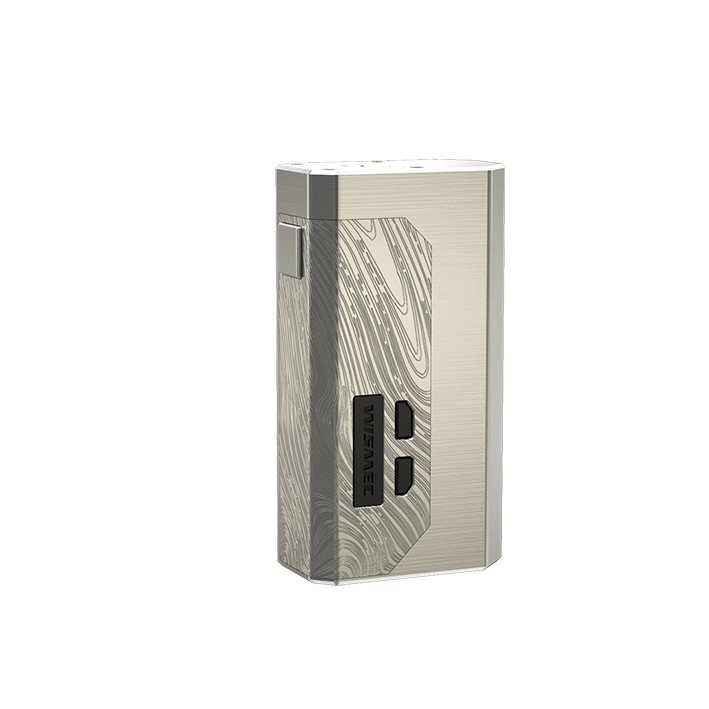 Interchangeable 18650 and 21700 Cell for More Convenience
You can use single high rate 21700 battery and enjoy an earthly vaping experience for the all day long. Still, you can also use single 18650 battery with the help of a battery sleeve and dual 18650 batteries with a connector. It is much more convenient, isn't it?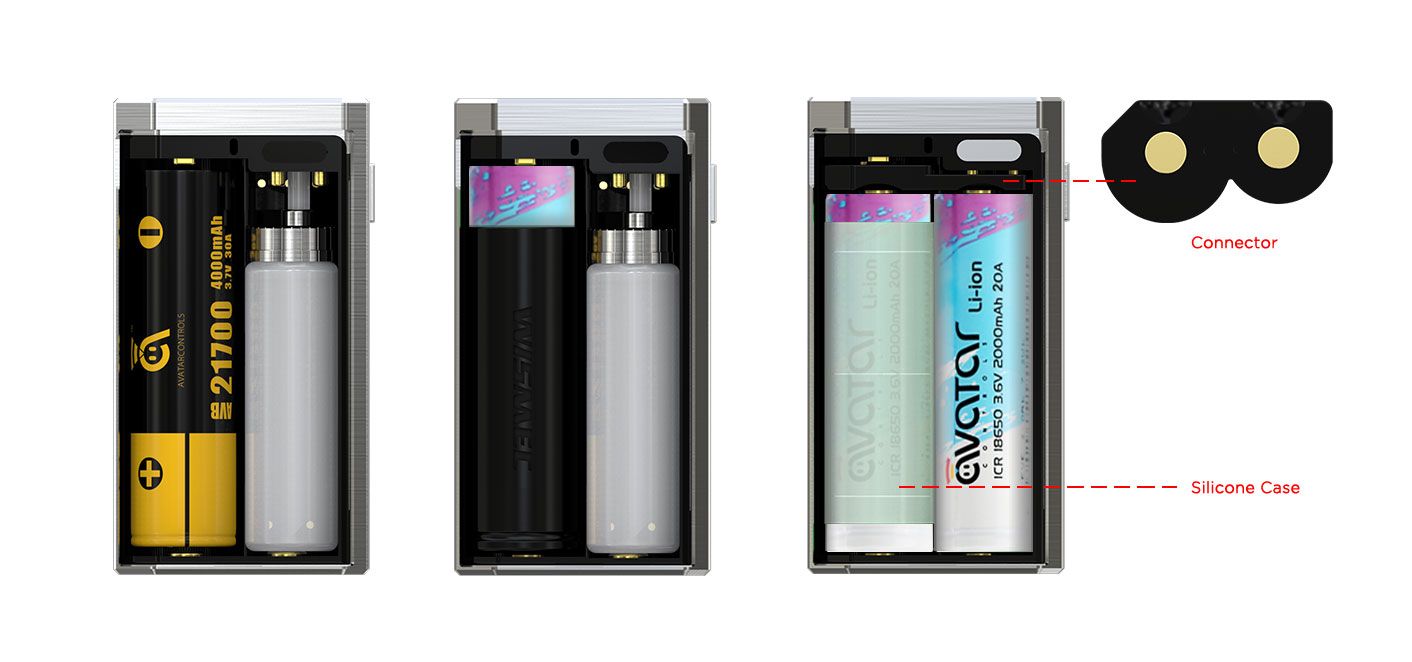 Multiple Circuit Protection Systems Applied
Multiple circuit protection systems are applied, realizing the overall protection of the device, which make it much securer and more reliable.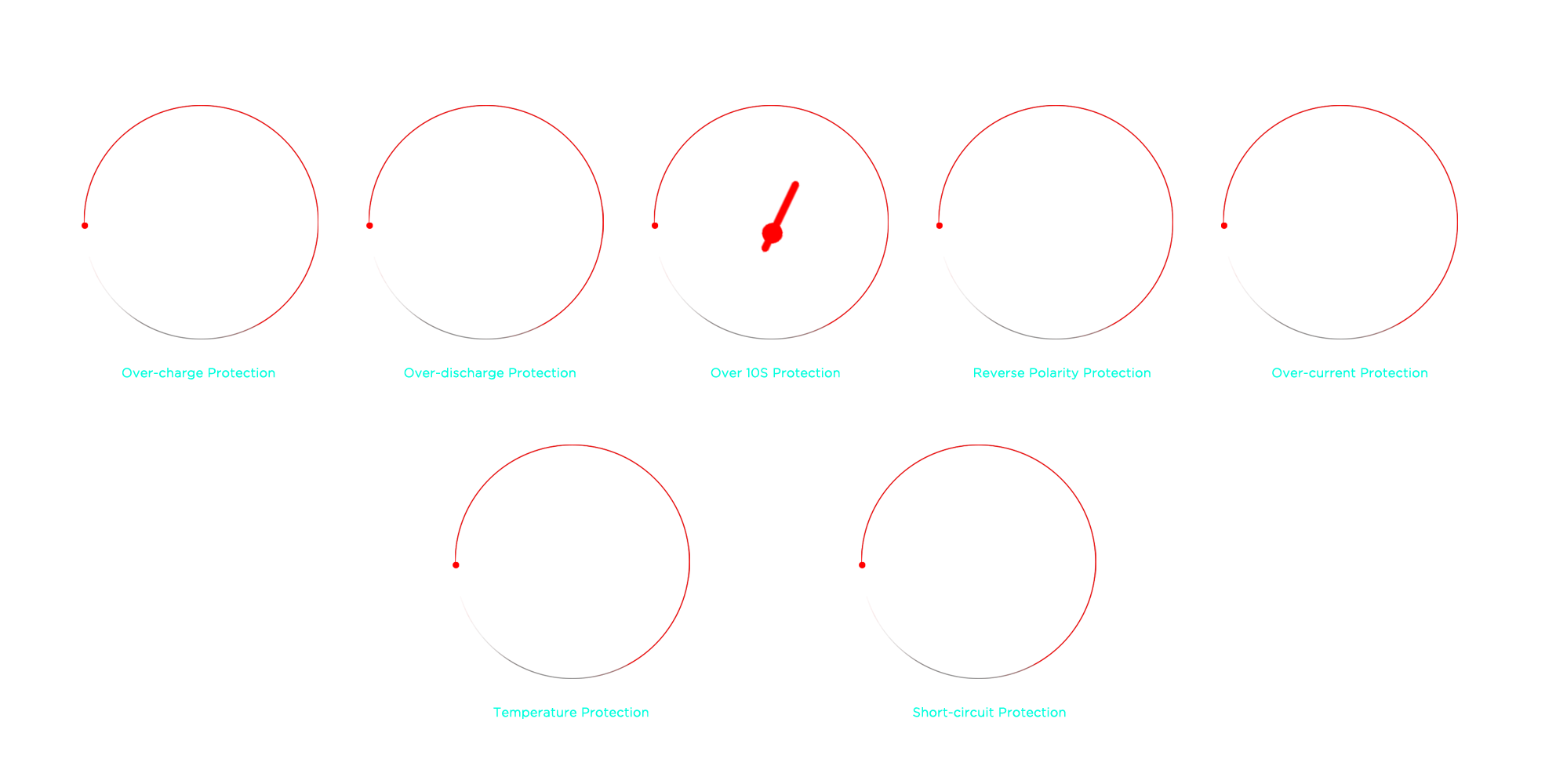 Replaceable 510 Component
Much to our surprise, we create a precedent in terms of 510 component replacement.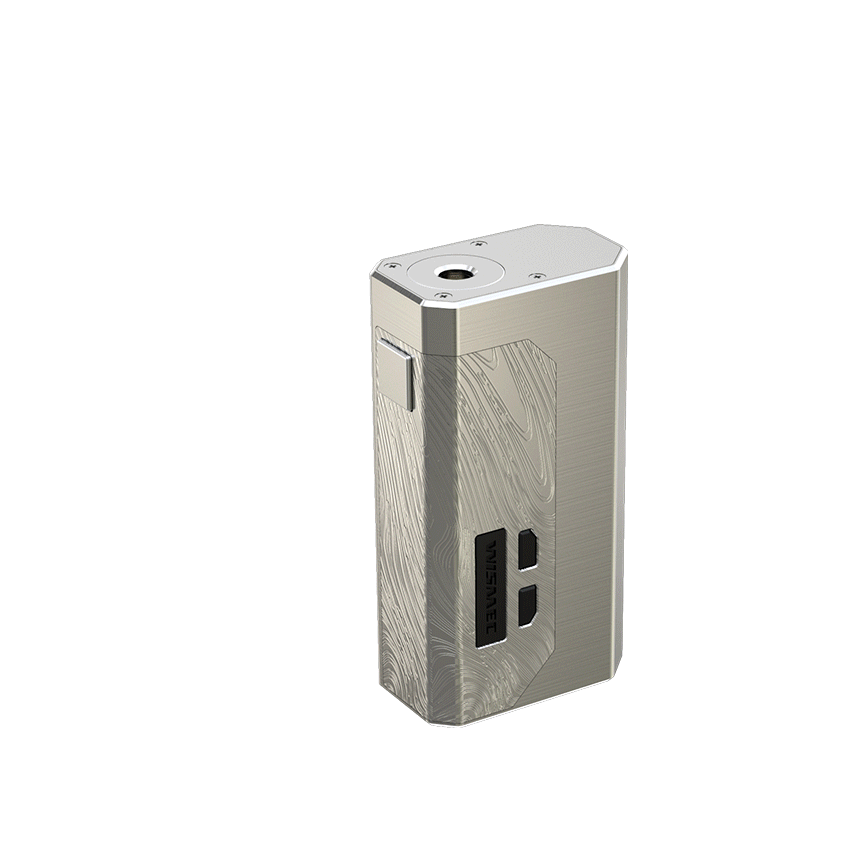 Please take out the cell and charge it through external charger.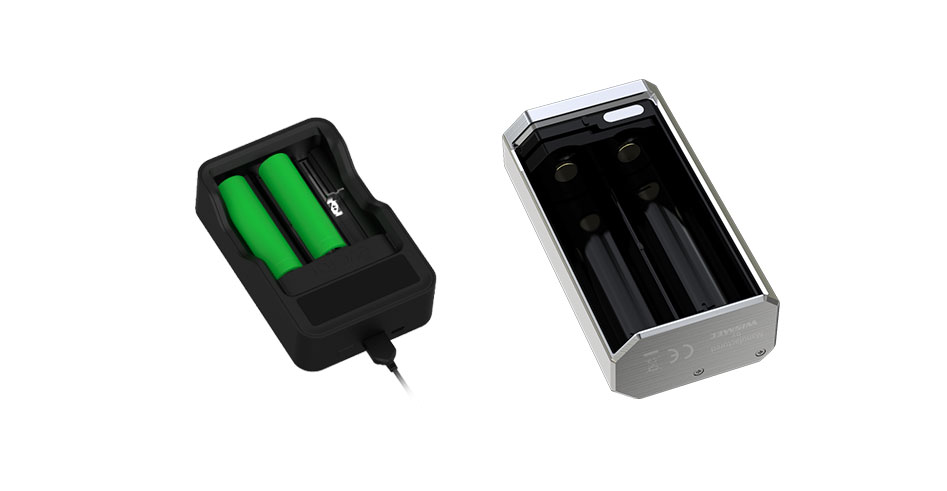 Standard Configuration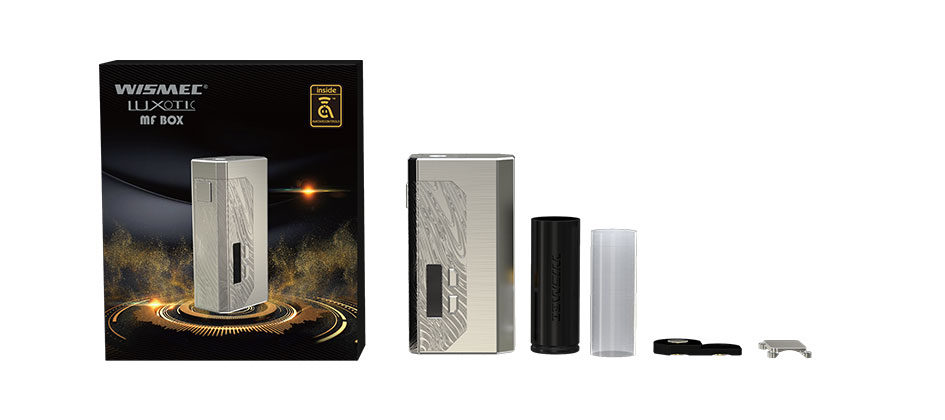 1 * LUXOTIC MF BOX
1 * Connector
1 * User Manual
1 * Guillotine V2
1 * Silicone Case
1 * Warning Card
1 * Connector
1 * User Manual