Aspire impresses us once again with the new Puxos Mod, a device with enormous features and gorgeous looks. It has the ability to receive a 18650 battery with a maximum power of 80 watts or 21700/20700 with a maximum power of 100 watts. Puxos Mod has a huge range of Panels (14 different colors and designs). Changing them whenever we get bored, giving each time the Look we want in Mod.

By removing the side panels we have access to the battery.
The device weighs just 73g(without battery), it is very light.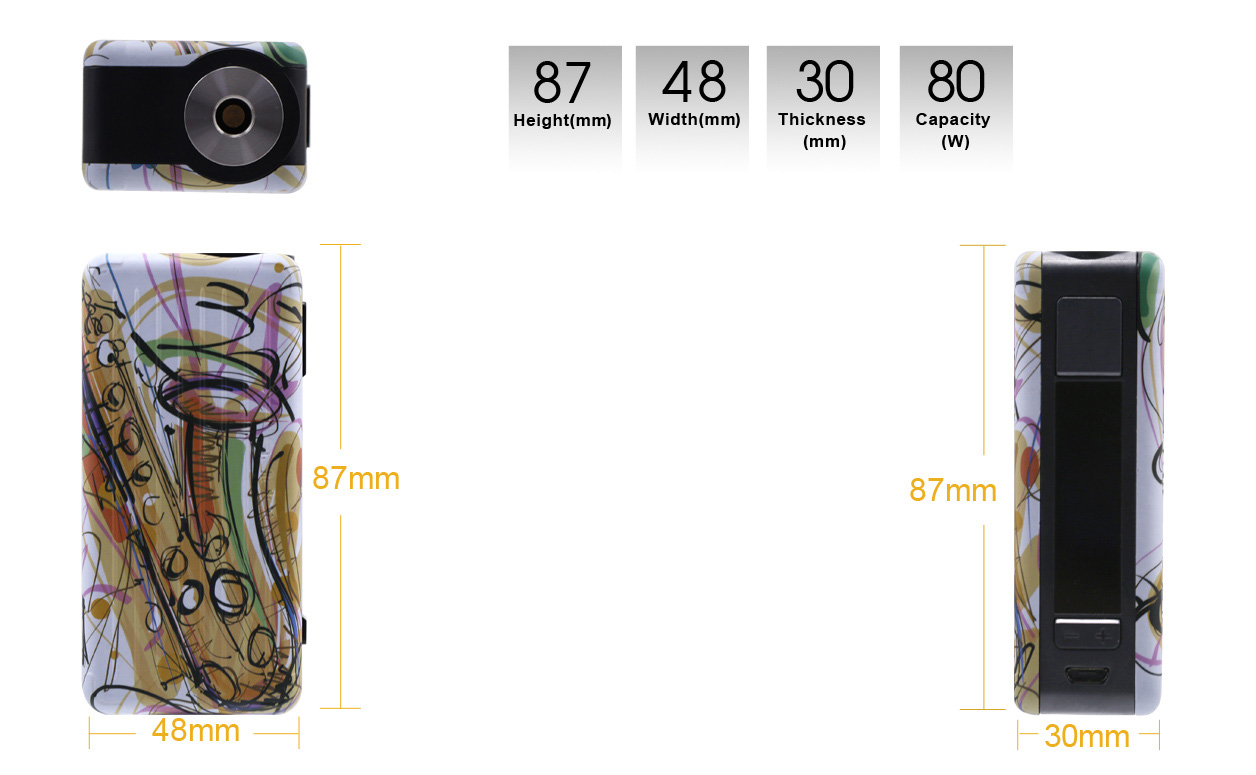 Size Mod
Height: 87mm
Width: 30mm
Weight: 73g
The device has a maximum power of 80w-100w depending on the type of battery we will use. Mod gives us multiple battery options that we can use (18650/21700/20700).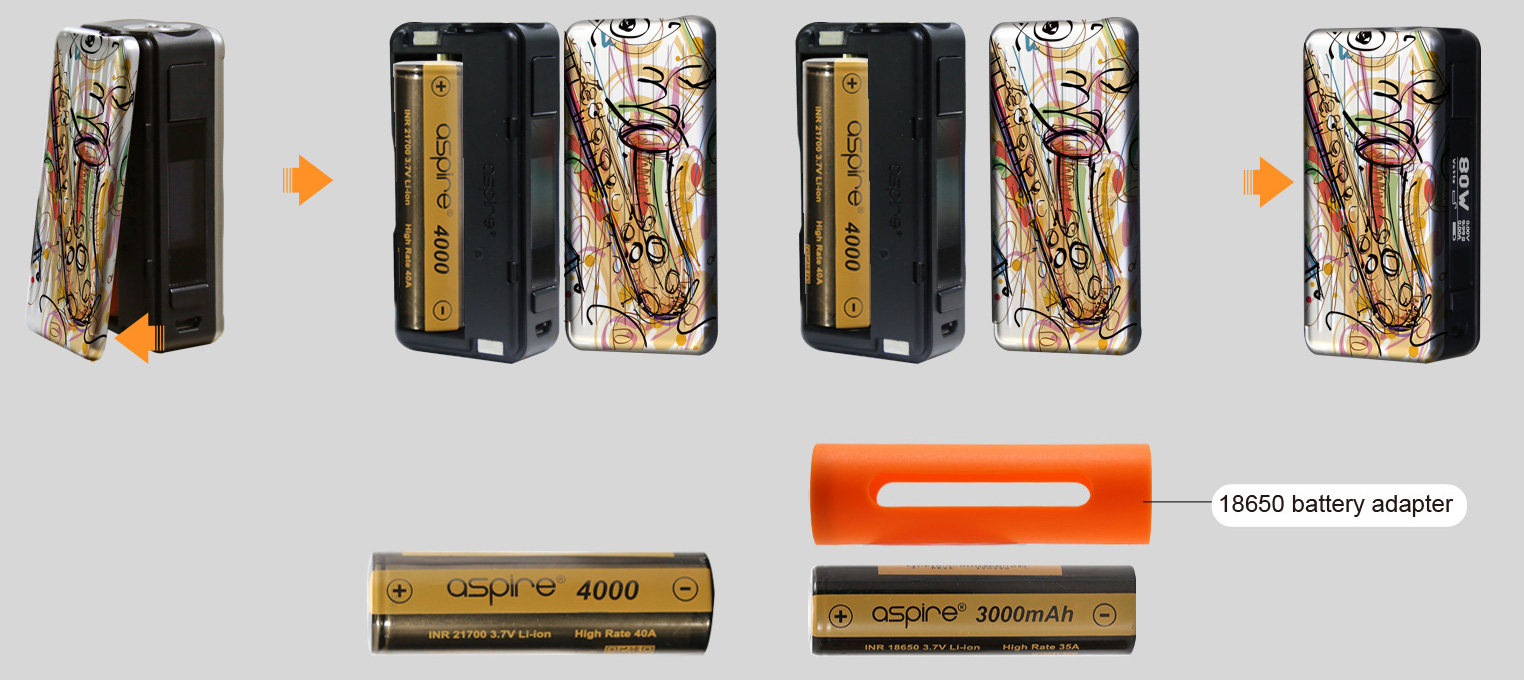 The battery is not included in the package.
Puxos Mod changes shape and appearance whenever we want with just one move.

Puxos Mod has all the features a vaper needs from its mod, VW / TC / Bypass / TCR (M1, M2, M3) / CPS. Setting up the features of the device is done easy thanks to the large 0.96-inch OLED display.
The battery type is recognized by the device when we place the battery in Mod. When you open the device, it prompts us to choose between a 18650 or 20700/21700 battery and adjusts the maximum power accordingly.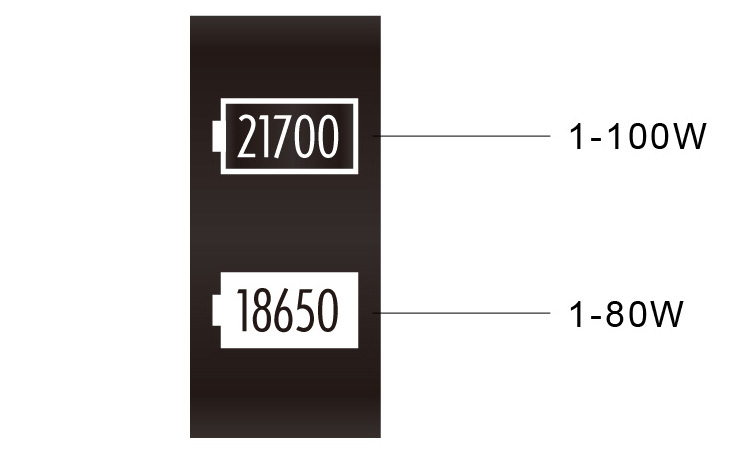 The 18650 battery is fitted with a special adapter (included in the package).
The device has a 5-click lock and a range of protection functions.
We can upgrade the device software.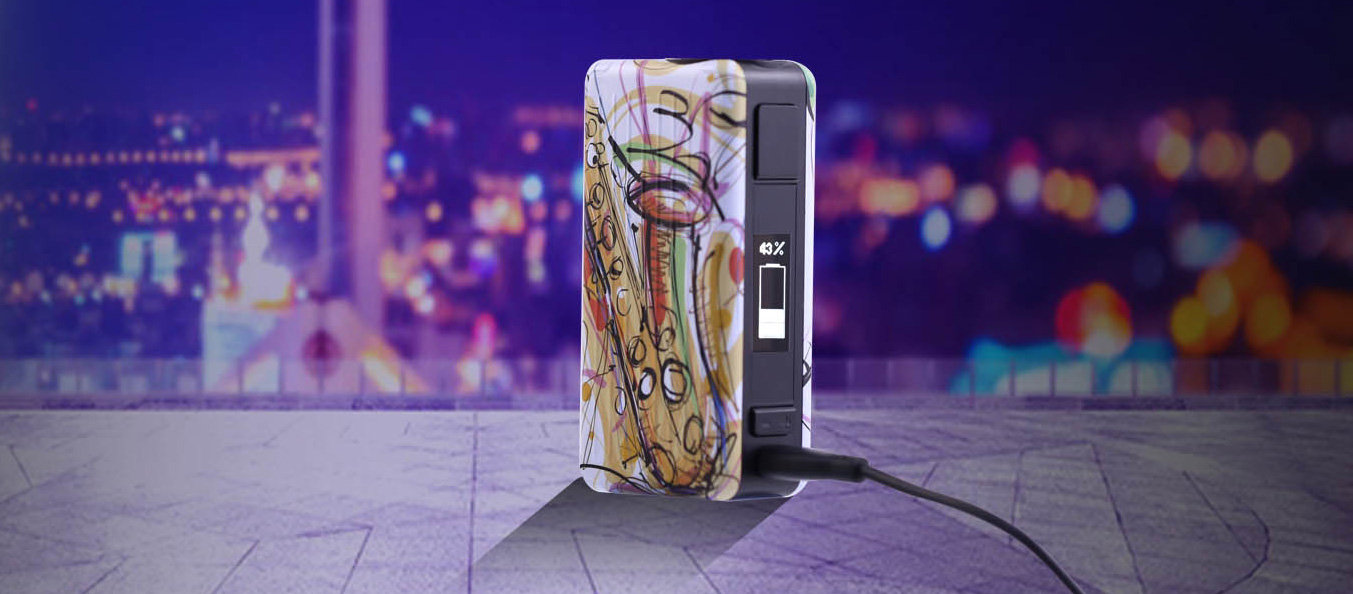 Charging the device (up to 2A) is done via a USB cable. 
Characteristics
Size: 87mm * 30mm * 48mm
Weight: 73gr (without battery)
Battery: 1 * Removable, type 18650 / 20700 / 21700
Thread: 510
Screen: OLED 0.96 inch auto-rotate
Power Range: 1 - 80W (with 1 battery 18650) / 1 - 100W (with 1 battery 20700 / 21700)
Temperature range: 100-315℃ (ή 200-600℉) 
Functions: VW / TC / TCR / CPS / Bypass
Coil Range: 0.1ohm - 3.5ohm
Package Contents
1 * Aspire Puxos Mod
1 * Cable USB
1 * Battery adapter 18650
1 * Manual